Debtor/Creditor Negotiations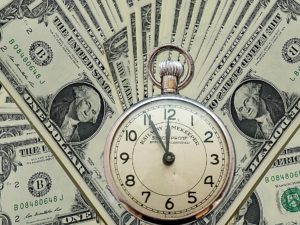 Filing bankruptcy is not the only solution to a person's financial problems.  Maybe only one or two creditors are causing problems and a debtor could handle the rest of the bills if only those few creditors were not being difficult.  Sometimes clients can manage their debt in other ways — perhaps by negotiating with creditors for new terms or payment plans — and avoid bankruptcy completely.
Ms. Finnerty will sit down with you, review your credit report, and look at your unique circumstances.  She will never push you into bankruptcy if it is inappropriate.  If there is another option that gets you back on your feet financially, she can  help you find it.
Please call or contact us today to receive a comprehensive review of your financial circumstances and your options for resolving your debt problems.  We will arrange a no-obligation free consultation with you to explore your options at our main office in Montville or an alternate location if it is more convenient for you.
Get Your Free Case Evaluation
Call or email to schedule a time to talk about your case with a free initial consultation