Overwhelmed by Debt? You need solutions.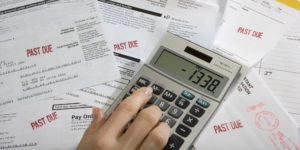 If you are in financial distress — maybe you are a struggling single mother, the bank is threatening foreclosure, or debt collectors are ringing your phone off the hook — it's easy to forget that you have legal rights. You need to speak to a qualified bankruptcy attorney. My practice is dedicated to guiding people to a new financial beginning.
Hard working people fall behind on their debts every day, but debt should not overwhelm your life. Sometimes filing bankruptcy is the answer, sometimes not. You and your family's unique circumstances deserve personalized attention and a tailored approach to obtain the most favorable results. When you arrange for a free initial consultation, we will discuss your entire financial circumstances, and provide you with a plan that helps you regain control of your financial life.
Bankruptcy: How do you know if it is right for you?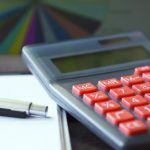 It is very easy for debt to spiral out of control for both individuals and small businesses. Bankruptcy gives people some breathing room from creditors and time to reorganize their financial lives. The goal is to get a "fresh start."
Chapter 7
Many people are uneasy at the prospect of filing bankruptcy because they think they will lose everything. In a Chapter 7 bankruptcy, however, most people can retain most of their assets. An individual, family, or small business can often get a "fresh start" by filing for Chapter 7 bankruptcy relief. In most cases, the debtor can keep assets like a home or a car, while getting rid of, or "discharging," unsecured debts like credit card bills or medical bills. Some kinds of debts cannot be discharged under Chapter 7. These include student loans, debts for domestic support (child support or alimony), certain kinds of taxes, debts for fraud and others that an attorney can discuss with you.
It must first be determined, however, if you qualify for Chapter 7 relief and if it is the best option for you. Ms. Finnerty will sit down with you, look at all of your assets and debt load, and help you make these decisions.
Chapter 13
Chapter 13 bankruptcy is called the "wage earners" bankruptcy and allows people with a reliable income to protect their income and make payments on some or all of their debt under a supervised payment plan. If a debtor has a reliable source of income, she can file a reorganization plan to pay back debt with reasonable payments over the course of three to five years. Under certain circumstances, a homeowner can even eliminate second or third mortgages. Chapter 13 is also appropriate for higher income debtors who make too much money to qualify for a Chapter 7. An attorney can discuss all these options with you. A debtor has rights and responsibilities of payment under a Chapter 13 plan and it is imperative to have a qualified attorney guide you through the process.
Ms. Finnerty will help you prepare your petition and supporting documentation and represent you through negotiations with banks and other creditors and the court-appointed Chapter 13 trustee.
Please call if you have any questions about what a bankruptcy can do for you personally. To arrange a no-obligation, free consultation, send an email or call the main office in Montville at 973-808-2006. We can also arrange a consultation at an alternate location in Toms River if that is more convenient for you.
Get Your Free Case Evaluation
Call or email to schedule a time to talk about your case with a free initial consultation